Protect Your Home Business Against Unscheduled Downtime
If like myself you run your business from home, then you will be acutely aware of just how important it is to protect your productivity. One of the downsides of being self-employed, or owning a business, is that if the work doesn't get done, and deadlines are missed, then you don't earn a living.
Even if this is through no fault of your own. Meaning the loss of several hours a day due to unplanned downtime can greatly impact your earnings for the week. You might also find yourself running behind and rushing work that in reality requires more time. Seriously, as someone who doesn't work well last minute, this would be my worst nightmare! Erg!
What Exactly Is Downtime?
In a perfect world, downtime for business owners is planned and possibly involves far away lands and a cocktail or two on the beach. Or if like me you're content with a sunny day and a good book, that counts too! Whatever your poison, it's always better when it's planned.
For the purpose of this article, however, downtime is classed as any unforeseen time spent away from work due to distractions, disaster, loss of power, data loss or anything else that can negatively impact productivity levels.
So, now that's cleared up, let's take a look at the big risks of downtime. Plus what you can do to make sure you're protected against them 🙂
Beware of Distraction
First of all, even though we have complete control over it (supposedly), distraction is a real risk in any workspace. Make sure that you have created an inspiring work environment at home, separated from the parts of home more suited to daily life. It will help you avoid distraction and maintain that work-life balance.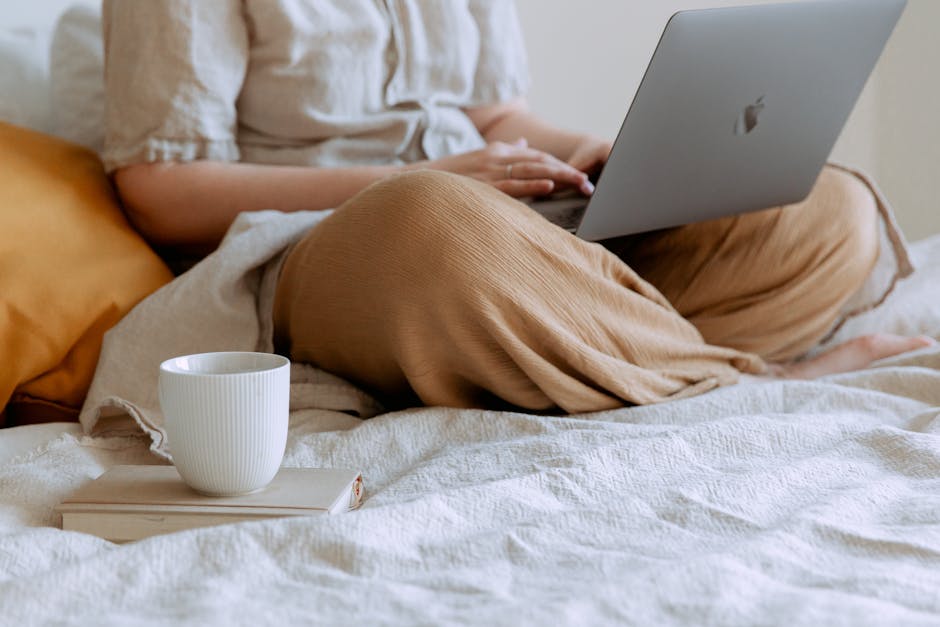 If you spend a lot of time on social media or flitting around the internet, you should also look at apps that limit which sites you can use on your work computer during work hours. Another little factoid to be aware of is that multitasking actually lowers productivity. So focus on one thing at a time, and use scheduled breaks to scratch that browsing or social media itch. When you're disciplined in this regard, work breaks might just rock up sooner rather than later.
Defend Against Disaster
There are all kinds of natural disasters than can affect home, depending on where exactly you are in the world. High winds can knock out the power lines, floods can come rushing in, and so on. While power outages aren't all that frequent for many, when they happen, they can take an entire working day from you. As such, make sure that you're insured against any damage that might ruin your work equipment.

Remember the before times, the long long ago? This is a genuine segway, promise. Although it might seem a little bit "Mad Max" like, if you can afford to, consider investing in a diesel generator, or something else to keep the lights on so to speak. That way, even if you lose your access to power, you have a backup that can keep you going.
Always Remain Connected
When working from home, there's a good chance that you're only able to do so because the magical internet has democratised both business and how we work in a big way. However, what happens if you lose access to that connection?
It can happen a lot and, while switching providers can fix it, that's a long-term solution. Look into backup internet connections, such as using a dongle that allows you to connect to a different network. You might have to pay more for access to these networks but it's much better than being left without the ability to work.
Double Your Devices
What if your main workstation goes down? I don't know about you, but personally, I'm cringing just at the thought. If you're using a desktop and it suddenly stops working, you might not have time to troubleshoot it. When that happens, connecting your keyboard to your tablet or bringing out the laptop could be just what you need.
Ah, the wonders of modern technology. BUT HOW CAN I TRULY UNDERSTAND YOU?! Sorry, back to it … 
However, you need to ensure you have access to all of the work and the tools you normally use as well. This is a good reason to start relying on Cloud storage and Cloud software. There are tons of Cloud software tools now, including entire office suites that can see you accessing your tools and important resources no matter where you are or what devices you're on.
FIN
Unscheduled downtime can cost you a whole lot more than you think. You might consider that you can simply catch up later in the day, but when you're working on a schedule, you shouldn't tolerate any of those bumps in the road. Especially when later in the day can soon become later the following day, or later in the week.
As always I really hope you found this post useful.  If you did or you didn't let me know in the comments below!
P.s. If you find my content useful and enjoy what I share, why not buy me a coffee? 🙂
P.p.s. Check out my latest Bullet Journal Design on RedBubble by clicking the image below ⬇️